Energy Healing New York City

with Jon Terrell, M.A.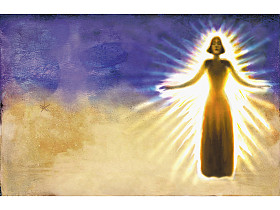 STAR Energy Healing New York City brings together two unique and powerful modalities. Clients learn to direct Inner Light-Fire to clear out blockages in their body. Then, clients receive precise hands-on energy healing specifically focused on their problem areas. 
STAR Energy Healing can help you by clearing out mental, emotional, and physical obstructions to present moment awareness and the healing power of Presence.
In the present moment, we are alive and connected to all of our healing and creative resources.
What are some issues that can be helped by being more present?
Physical pain–by just letting it be, the pain reduces in intensity
Anxiety and Worry–focusing on the future
Low Self-Esteem–caught in past stories
Grief–from past unfinished losses
Relationship Conflicts–rooted in past behaviors
We often get caught up in the issues of our lives, our "story" of who we are and of what is happening, and miss out on the joy and aliveness of life.
STAR Energy Healing brings us back, into our body in this moment, where we can experience the spaciousness, peace, and freedom at our core. As we learn to anchor ourselves in our body in the present, we have all the resources within us to heal and grow and live fully and joyfully.
Clients report powerful releases, emotional healing, accelerated personal growth, and spiritual awakenings. Many clients are surprised and delighted by how different they feel...lighter, freer, more centered.
------------------------------------
Jon's initial experience of energy healing occurred in 1970 when he received his first "Consciousness Clearing" from his meditation teacher. Read his account here.

This experience re-focused his life to spend the next 18 years studying and teaching energy healing and active meditation. Jon became an expert in Energy Healing, performing over 10,000 sessions. Go here to read his complete biography.


Energy Healing New York City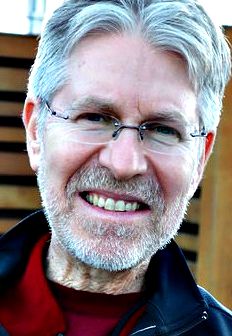 STAR Energy Healing is offered in an initial series of six sessions, although many clients continue to benefit from a monthly session. The first session includes a Life Energy Assessment where Jon, using his gift of extended perception, looks at your body, chakras, and  energy field and reports to you where your life energy is obstructed. Together you and Jon assess the condition of your life energy throughout your body and around you. 
A portion of each session focuses on these centers. For more on my work with centers/chakras, go to Chakra Balancing Massage.
After the assessment, you and Jon get to work to clear out the energy blocks so that you can enter your body in a new way and experience it as the sacred temple it is.
Jon teaches you to work directly with Inner Light-Fire through specific Inner Light-Fire meditations. Using the power of your mind, you connect to sources within yourself where you can access these "tools of Light."
Then, while continuing to work with these tools, you lay down on the massage table. and Jon works with you to clear out energetic blockages. 
What separates this work from other forms of energy healing such as Reiki or Healing Touch?
We teach you specific Inner Light-Fire techniques that allow you to connect with sources of pure life energy within yourself whenever and wherever you want.
These meditations are powerful tools for energy healing and awakening that focus specifically on clearing out the blocks that keep us stuck.
It truly is a "gift that keeps on giving" because you take these meditations home and can extend the effect of the sessions into all areas of your life.
At most sessions, you learn additional techniques so that you quickly build a valuable Light-Fire Energy meditation toolbox to use for different life situations.
You follow a proven step-by-step process designed to accelerate personal healing and awakening.
Clients often report this work lasts longer than massage and other forms of energy healing.
Consciousness Clearings are another unique aspect of this work. It's not just subtle energy or just hands-on touching, but a skillful combination of both, combined with unique "inner work" developed over years of training.
Jon offers other forms of hands-on work that complement energy healing. For information on Craniosacral Therapy using the Schofield and Upledger methods go to Craniosacral Therapy in New York City. For information on Reiki go to Reiki page.
What is unique about Jon's training?
Jon has over 35 years of experience in energy meditation and energetic healing methods. He was a senior trainer for the School of Actualism . He studied with energy masters throughout the world, including psychic healers in the Philipines, John of God, and western teachers such as John Thie (Touch For Health), Russell Paul Schofield (Actualism), and John Upledger (Craniosacral Therapy, unwinding).
Jon's vast experience and one-of-a kind-expertise are available in New York City once a month for most of the year. Jon has a down-to-earth yet professional style that puts clients at ease.
Details of  the session including cost:
The initial Energy Healing session includes the Life Energy Assessment, guided Inner Light-Fire meditation, and table work and takes about an hour and 15 minutes. The fee is $250,
After the first one, the cost is $175 for an hour session and $250 for an hour and 15-minute session, with additional assessment and Inner Light-Fire training. 
Payment is made in advance through PayPal, Venmo, or a personal check.
Jon's Energy Healing New York is offered at TRS Professional Suites in downtown Manhattan.
Because Jon travels into New York City only a few times a year, he has limited availability. After scheduling your appointment with Jon, he will bill you via PayPal or another service, where you can pay using your credit card or bank account.
Rescheduling and Cancellation Policy: If you need to cancel or reschedule, Jon requires 48 hours notice by phone (72 by email) before your session so he can make other arrangements. Otherwise, the total charge will apply.
For rescheduling with more than 48 hours' phone notice, the session fee can be transferred to a future appointment. For cancellations with more than 48 hours' notice, a $25 fee will apply.  If less than 48 hours notice, including missed appointments for any reason, cancellations will forfeit total payment. 
How do I get started or find out more?
You can email Jon using the form below to request a session or ask him a question.
Go From Energy Healing New York To Energy Healing Page

Go To Inner Light-Energy Retreat

Go To Client Comments/Testimonlals