Energy Healing, Bodywork
and "Consciousness Clearing"

By Jon Terrell, M.A.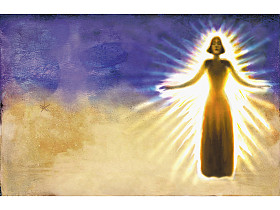 When I first experienced the combination of massage and powerful energy healing, it changed my life and led me to the work I now do.
In 1970 I was a student of Agni Yoga, a meditation process that brings Inner Light Fire down into the body to clear out habitual emotional and mental patterns. Other students suggested I try a "Consciousness Clearing" bodywork session as they had found that it felt great and seemed to accelerate their meditation practice. So I signed up for a session with Russell Paul Schofield, the founder of the school.
He combined the Inner Light Fire energy work with gentle movement, stillness and stretching. I felt relief and a sense of lightness. As he worked, my body felt more hollow and light, and there was a greater awareness of energy in my body and peace.
But it wasn't until right after the session that I really noticed how much had actually been accomplished:
When I got off the body table and walked outside my whole field of perception had changed, and the world looked different.
Colors were much brighter, everything appeared crystal clear and my field of vision was much wider than ever before.
Everything was still. At the same time, everything radiated life energy, everything–plants, rocks, even insects glowed!
The world is alive and radiant. We are beings of Light dancing life together. As a human being I interact with and influence all life and therefore I can be a powerful force for good in the world.
And my body was alive. I felt bigger and cleaned out. Movement was effortless, gravity's pull seemed lighter. It was a whole new world, or actually I had awakened to the world as it really was. I felt alive and connected to the natural world in a new way.
I realized that meditation wasn't some abstract process I did each morning, but could move me into a living experience of the Actual world of energy that exists when we move beyond the confines of our brain.
Before I was asleep, and this was a taste of awakening. The bodywork session and meditation practice done simultaneously cleansed my perception and cleared me of confusion and heaviness.
At that moment I decided to learn everything I could about Agni Yoga and its bodywork. I stayed true to this decision and devoted the next 18 years of my life to this study. I eventually became President of the school, the School of Actualism, as well as directed its "Psycho-Physical Bodywork" training program.
There is nothing like this training. There are schools of meditation and some offer energy meditation practices. There are schools of deep tissue bodywork and many forms of massage training. And there are several wonderful schools of energy healing, some of which offer guided meditation. But I have not found the depth of training in all three like I had experienced from this Light-Fire work.
That is why I have created Awakenment Wellness.
Today I offer individual sessions, including meditation training and hands-on healing, as well as Grief, Loss and Difficult Emotions Retreats.

What is Energy Healing? And how do you choose the best technique and find a good practitioner?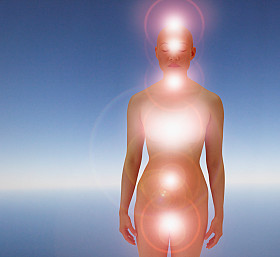 Energy Healing is, in its most basic form, the healing power of touch. We've all experienced the power of a mother or father's touch that erases pain and gives comfort. It's the most ancient healing method.
What touch healing methods all have in common is gentleness, loving awareness and an openness to a source of light/energy greater than oneself. The rest is details.
But it's those details that can get complicated, and make it difficult to choose the best energy healing method. There are numerous brands of energy healing now available, each with its own language and techniques.
I believe that people keep rediscovering the same thing and naming it something new. Each year new brands are introduced. So it's helpful to remember the basic commonalities just mentioned to help guide you towards the practitioner and method that is best for you.
Some of the most popular brands are Reiki, Healing Touch, Quantum Touch and Therapeutic Touch. Other techniques, such as CranioSacral Therapy and Consciousness Clearing bodywork, which I offer, share these same basic premises.
Eastern healing methods such as acupuncture are also based on an energy healing model, as are muscle testing (applied kinesiology) techniques such as EFT (Emotional Freedom Techniques). But we get better results from some practitioners and with some techniques than with others. How do you decide? I believe it is a combination of three issues: rapport, the healer's outer skill and techniques, and the healer's inner skills and training.
The most effective sessions I have received, such as the Consciousness Clearing mentioned above, worked best because:
--The healers related personally to me in a professional and warm manner, building rapport.
--The healers had extensive training in massage and/or bodywork techniques and my body almost instantly felt this and trusted their outer skill.
--The healers all had extensive training in meditation or hands-on healing techniques. They could "stand steady" in awareness and not lose focus when difficult issues emerged.
I hope this information has been helpful to you.
--------------------------------------------
Back to Massage, Bodywork and Energy Healing
To Agni Yoga Page

To New York City Healing Energy

Go To Northampton, MA Page

Go To Reiki: What Is it?

Go To Healing Energy Retreat
-----------------------------------------------