California Grief And Loss Retreat
Working Through Emotional Pain
Grief, Fear, Anger & Other Difficult Emotions

Led By
Jon Terrell, MA



Not Offered in 2022...Go Here For Other Locations



$955, includes housing and meals




Limited to 12 participants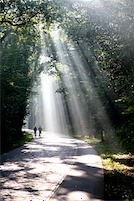 The California Grief and Loss Retreat is for people who are stuck in grief or other challenging emotions. For the past 20 years participants at our retreats have found deep relief from the pain of sadness, anger, anxiety, fear, and other intense emotions. We have helped hundreds of people move forward in their lives with renewed focus, hope, love and generosity.
The California Grief And Loss And Difficult Emotions Retreat is for those who are:
Experiencing pain due to personal loss–of a child, parent, partner, sibling, best friend, etc.
Going through a divorce or separation
Trapped in anger or rage
Feeling stuck, sad or hurt 
Seeking healing from past emotional wounds
Going through a hard transition
Healing from a past event or events
Feeling anxious or fearful
Caught up in resentment, guilt, jealousy, hate, bitterness. etc.
Seeking a new vision for life, a new direction, new inspiration
What Happens at the California Grief, Loss And Difficult Emotions Retreat?
Our retreats provide a safe compassionate environment for deep emotional work. Each phase of the workshop is carefully designed to help participants connect with their own inner healing power.
The group support unleashes this power in a way that individual work cannot. Every participant has the opportunity to do one on one work with the facilitator as well as experience the full support of the group. The power of intentional loving creates a strong, safe container for people to do the work they came to do.
This retreat can be an additional support to those in grief counseling who are learning to cope with grief and loss as well as others working through a variety of difficult feelings. Read some of the client comments to get a sense of how effective the retreats can be.

The Beginning Of The Retreat–Creating A Community
The retreat starts early Thursday evening. This first part of the California Grief and Loss Retreat is about connection and safety. To work through grief and loss and other difficult feelings we need to feel safe, supported and welcomed.
All the activities in this first part of the retreat help this transition from strangers to a close knit community.  We have our meals with each other, join in a circle and in small groups to share, and do simple group activities.
Retreat members also learn the theoretical framework of what we do. The retreat is based around specific loving skills that are learnable.
We are off to a great start with building a loving and safe team. Now we go deeper.
The Retreat's Core–Personal Healing
The middle of the retreat is the longest segment and here each person works through their stuck feelings in a way that most of us can't do on our own. 
But with the power of a loving community we can.
We can move into our physical body and discover where we are stuck in a different way than we have been used to. Instead of going around in thoughts and feelings over and over we do what we call process therapy to unravel our pain. It is held in our bodies and when we open up to our bodies our bodies know how to work through pain.
Most often this involves finding suppressed feelings inside...feelings of sadness, anger, fear, etc. Most other forms of emotional work just doesn't go deep enough, but we can go as deep as needed. 
What makes it effective and easier is the community loving support and specific guidance from the retreat leader. Each person's process takes an hour or so, much less time than most people think they are going to need. We don't need a long time to do the work...it is avoiding what needs to be worked on that uses up our time.
What is unique about our grief and loss and difficult emotions retreats is that it is much deeper than just talking about feelings. Instead we go right into the feelings below our thoughts and work them through. Thinking can't change feelings although some thoughts can release stuck feelings so we feel better.  We are not anti-thinking at all, but rather seek to have a more balanced relationship within ourselves so that our thoughts and feelings can work together harmoniously.  
This is not group therapy so much as a time to let the power of a loving group transform ourselves and each other. The healing of our bodies and our hearts requires a new approach...if the old approach was working we wouldn't need something different.
As each person does their process work the whole room transforms. Despair turns into hope that maybe something can actually help us. And hope becomes relief and joy as we do our work.  While our work is not religious, people can and do have experiences that include  freedom, love and excitement..
Nearing The End Of The Retreat–Integrating Your Experience And Preparing To Go Home.
We go from the "high"of the work phase into the practical–now what do we do?
How do we integrate the work we have done with our life? How do we learn to live into the healing depths we have touched? In this transition phase we begin to look to the future, instead of the past.
We do activities to help us come back into the practical world. We pack, we spend some time cleaning the space and make sure we are back in our body and our lives. We journal, we report our experiences and practice how to put it in words. 
How To Sign Up Or Learn More
The California Grief And Loss Retreat is limited to 12 participants. The cost is $895, and includes basic housing and meals.  We do not yet have a location
Please register early if you want to attend. A deposit of $400 reserves your space and it is the date we receive your deposit that determines your enrollment. The remainder is due 30 days before the  retreat. We can send you a link to pay your deposit and remainder due through PayPal or another secure service.
Housing at the retreat is shared. 
A short phone interview (about 15 minutes) is required to help you and the facilitator decide if this retreat work is appropriate for you. You can reach us by sending us a message (see bottom of page) with your phone number and the best times to call.  We try to reply within 24 hours, except when leading retreats. You can also set up an hour Skype counseling session with Jon ahead of the retreat.

Participants are asked to bring a potluck item for the first dinner unless they are flying or using public transportation. The retreat starts on Thursday at 5:30 pm and ends on Sunday at 11 am.
California Grief and Loss Retreat refund policy: your deposit will be refunded, minus a $100 administration fee, if it is at least 30 days before the retreat date. After that, the deposit and any other payments made will be forfeited. There are no refunds.
Similar retreats are available on the East Coast...click here for that page.
To register for the California Grief And Loss Retreat or if you have questions, contact Jon using the contact form below.
About The Facilitator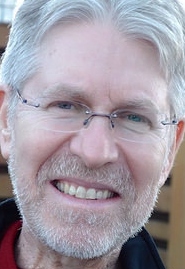 Jon Terrell, MA, has over 35 years of experience helping people to reclaim their own aliveness, generosity and joy. He has extensive training in working with grief and loss and difficult feelings. He has been leading emotional healing retreats since 1999 and California Grief and Loss Retreats since 2003,
Jon has a Masters degree from the Institute of Transpersonal Psychology and advanced certification in both Marriage and Family Therapy and Mental Health Counseling. Jon studied clinical imagery at the Huntington Therapy Institute and Process Therapy at the Institute of Process Therapy and Shalom Mountain Retreat and Study Center.
Jon is a senior trainer of the School of Actualism and its former president. He is a core faculty member at the Omega Institute, a certified Somatic Therapist, and an ordained minister.
Jon is on the staff of Shalom Mountain Retreat Center and the Omega Institute. He has an office in Northampton, Massachusetts, and in New York City. For a full bio click here. For more information about his retreats or grief recovery counseling services, including distance work via the phone and Skype, contact him using the form below.

Go From California Grief and Loss Retreat to Healing Emotions Page

Go to Handling Grief

Go to Grief Stricken

Find out more about Anger and Depression
Go To Awakenment Wellness Home Page