Jon Terrell, M.A.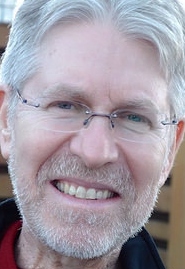 Jon Terrell is an expert in helping people love more fully, for deeper, more trusting relationships in all areas of life. He specializes in energy and emotional healing to help people live into their full aliveness and joy. Jon leads retreats focusing on healing grief and other uncomfortable emotions.
Jon believes that most of us carry around old emotional wounds that, when healed, opens us up to the joy and light available in each present moment. And life can bring us deep losses...the death of a loved one, the ending of a major relationship... that are difficult to heal.
A gifted intuitive, Jon supports healing and awakening at all levels. Jon is trained as a ordained minister, psychotherapist, energy healer, meditation teacher and retreat leader.
As a seasoned professional, he offers a different approach to healing and awakening that integrates years of professional training with direct personal experiences of the energies of life.
Early Experiences with Inner Light and Awakening
His childhood transcendental experiences were the beginning of a journey of discovery into Inner Light, emotional healing and embodied spirituality.
When Jon was 5, he entered an altered state of consciousness for the first time. He was playing with a wooden ruler when the light of the sun reflected off the ruler into his eyes. Flashes of light soon carried him into a joyful, inner world of energy and new possibilities. He began spending time each day exploring these experiences of inner light and inner journeys.
Many years later he realized that this was the same world that shamans, yogis, energy healers and spiritual teachers had long spoken about in sacred literature. He also realized that EMDR (Eye Movement Desensitization and Reprocessing) methodology is similar to what he used to help him heal as a child. 
Agni Yoga Meditation and Energy Healing
Jon entered an extensive training program that helped him understand and further explore the inner light of his early experiences. This was the School of Actualism, which taught Agni Yoga, or Inner Light-Fire Meditation.
For the next 18 years Jon developed expertise in Inner Light meditation and energy healing. During this period he was ordained as an interfaith minister and certified as a senior meditation teacher and energy healer. For an account of a powerful awakening experience as a result of energy healing, click here.

Jon directed Actualism's Psycho-Physical Bodywork program for 14 years, managed 7 training centers and, after the founder's death, was elected President of Actualism. As part of the school, Jon directed one of the first integral health centers in the United States. It brought together eastern and western medicine, as well as massage, energy healing, psychotherapy and meditation. He also organized a series of conferences on "Healing Energy."
Jon received additional bodywork training in CranioSacral Therapy (Upledger), Touch for Health, Reiki, Therapeutic Touch and Core Energetics. 
Academic and Counseling Training
Jon's academic education includes traditional psychology, psychotherapy and spiritual psychology.
He holds a Bachelors in Psychology from the University of California at Santa Cruz. He has a Masters in Transpersonal Psychology from the Institute of Transpersonal Psychology, now called Sofia University. As part of this training he studied Guided Imagery at the Huntington Therapy Institute.
Jon completed advanced graduate training in both Marriage and Family Therapy and Mental Health Counseling at Fitchburg State College in Massachusetts. This included a 600 hour internship.
He has receive training in Psychosynthesis, Holotropic Breathwork, Jungian psychology, grief counseling and Gestalt Therapy. Jon attended the the New Warrior Training of the Mankind Project.
A Video Interview with Jon: The Subject Tonight Is Love
Process Approach
Since 1998 Jon has integrated Process Therapy into his work. Jon studied with Carol Jud at the Institute for Process Therapy in New Haven. He completed a six month internship under the direction of Lawrence and Joy Stibbards at Shalom Mountain Retreat and Study Center in the Catskills. At this center he attended hundreds of hours of additional training in sexuality, attachment theory, core energetics, couples counseling and spiritual psychology.
Jon's therapeutic focus is to help people become more genuinely human and whole. HIs work is about opening to love and being a lover in the world. To that end he moves beyond the traditional therapeutic power model of therapist/client to relate human being to human being. Clients are encouraged to take up their full power...to work through past pain where they have been stuck and powerless and be able to engage fully in the world in the present moment.
Jon was a staff leader at Shalom Mountain Retreat Center from 2002-2018.
Where To Find Jon
Jon Terrell is a Core Faculty Member at the Omega Institute in Rhinebeck, New York, where he leads meditation classes and workshops.

Jon leads 3-5 day retreats focusing on healing emotional pain in Florida and Massachusetts. He offers one retreat a year on Inner Light-Fire meditation.

Jon Terrell also offers at a distance energy healing and counseling using the telephone and Skype.
To ask Jon Terrell a question or for more information use the form below.
Go To Grief, Loss and Difficult Emotions Retreats