Divorce Grief


An Interview with A Grief and Loss Retreat Participant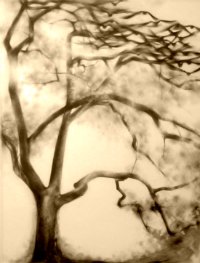 In this interview  on divorce grief I speak with "Ann," a woman who attended one of our Grief, Loss And Difficult Emotions Retreats. Ann had called me a few weeks before that retreat, feeling stuck and overwhelmed with grief related to her divorce. I suggested that she attend to help heal her "stuckness" and pain and to allow her to move on.
Jon Terrell, MA
Ann's Experience At The Divorce Grief Retreat

Jon: What motivated you to attend our retreat?
Ann: I had gotten a divorce, and then I struggled with working through grief related to the divorce...everything related–loss of my friends, loss of my home, loss of my job, loss of my religious connections. 
My husband and I joined together because of sharing the same spiritual tradition and yet after years of the marriage I saw that we viewed it and practiced it very differently. As the marriage ended I found myself without the same faith as before. I think I realized in some way that I felt robbed of it. It was no longer mine.
So I had all these losses as a result of the divorce. And totally unexpected ones, like the loss of my old network of friends. I came back to my old home, but my old community wasn't there.
And secondly, my body needed healing. All the stuckness, was in my body. I was in a lot of pain, migraines and physical difficulties, neck and back pain especially.
The divorce was quite devastating.
I went to job interviews, but would tear up, I'd cry, because my grief was always present.
Jon: The devastation of the divorce was showing up as intense grief for you. And your divorce grief was compounded by all these related issues.
Ann: I had lost everything. I was exhausted. I needed to move forward and I didn't know how.
What ended up happening is I was doing a lot of personal work. I was meditating, and I got a lot out of the book The Artist's Way. I was working intensely on my grief.
But it just kept going back to childhood issues and I didn't know how to work with that. It felt like this huge knot.
Many of the things that had worked well for me in the past just didn't, or I just couldn't get through it, tease out of it what I needed.
Jon: So was that the motivation for going to the grief retreat, to try to work through the early causes of your pain and how it related to your divorce grief?
Ann: Oh absolutely! The grief was just too big. I would start with one thing, and it just spiraled up into everything.
Jon: So how did you end up finding the grief retreat?
Ann: I was looking for counseling but I also wanted something that would work with my body–I felt the grief in my body. I wanted to be held but psychotherapists wouldn't go there. They said they don't do that.
And I needed something more than the massages and bodywork I had done. So I decided to try something new.
I noticed your name coming up in several areas…as a therapist, as an energy healer and then I noticed you were also doing grief retreats. That got my attention.
When I spoke with you, you said you did counseling, and also mentioned the grief retreats. I didn't know what I was getting into, but I noticed in your voice a certain comfort.
Jon: So you heard something in my voice, but you also got that the grief retreats went beyond, maybe way beyond, talk therapy.
Ann: Yes. So I had a sense of trust with you from the phone call, and it sounded like you were offering more than what I had tried, so I said I'd give it a try.
Jon: So what happened at this first Grief and Loss retreat?
Ann: Well, I tell you, it was a little unexpected! (Laughs.) It was a wonderful small group of people, all strangers. And from the first gathering, for a meal together, a pace was set to care for each other and hear each other that was very comforting.
And as the process continued I witnessed each of the participants taking an inner journey and awakening to their inner wisdom that went beyond much of the loss or pain they had experienced.
For me, when I went through my work…I was able to release enough of my blocked sadness and grief, a lifetime of sadness and grief really, so that in the end I felt so much lighter. It wasn't just the grief of the divorce; I released so much more.
I felt lifted out of the quicksand, literally. Lifted out of the loss I was buried in.
Jon: Is it fair to say this went beyond all the work you had previously done?
Ann: Oh, way beyond! Light years! This went leaps and bounds beyond it.
There was so much more space, I could see more clearly, I had room for the wisdom, my inner knowing to shine out. I felt more confident, more open.
And physically I felt so much better. I felt I could walk with a lighter step and not be stuck.
I was able to go out and be interviewed for new jobs after that, and I felt I was moving forward in a whole new way.
Jon: It sounds like it was a whole new start for you.
Ann: Yes! Before I was lost at sea, without support or friends or anyone. I felt invisible. With this I felt more solid, more seen. I was able to participate in life again.
Jon: So you really got a lot out of your first retreat! Are you going to go to another one?
Ann: Oh yes, definitely!
Jon: Thank you Ann. I hope it will inspire others who are working through their own divorce grief to attend one of our events.
(Interview was lightly edited to clarify.)
If you have any questions about our programs or retreats leave a message for Jon Terrell through the form below. He leads  Grief and Loss retreats in New England, and Florida.

Go From Divorce Grief To Grief And Loss Retreat

Go To Grief Stricken

Go To Jon Terrell's Biography
Go To Awakenment Wellness Home Page
For Advice On Letting Go Of A Relationship

'image: www.freeimages.co.uk'