Working Through Grief And Loss And Other Difficult Emotions Retreat
Led By Jon Terrell, M.A.
Western Massachusetts:

August 25-29 2021 - $795, extra day
October 14-17, 2021 - $725
November 18-21, 2021 - $725
December 9-12, 2021 - $725

The above dates are subject to change. We will restart retreats when it is safe to do so. All participants are required to be fully vaccinated before attending.

Fee includes food & basic housing when available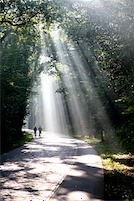 Our grief and loss retreat helps people transform sadness, anger, and other uncomfortable emotions.
It is for those who are:
Experiencing the pain of grief due to personal loss
Overwhelmed by the death of someone close to you
Going through a divorce or separation
Looking for help with coping with grief and loss
Trapped in anger
Feeling stuck or feeling sad and low energy
Suffering from job or life or relationship burnout
Going through a difficult transition
Feeling hurt
Feeling anxious or afraid
Caught up in uncomfortable emotions–resentment, guilt, jealousy, hate, etc.
Seeking a new vision for life, a new direction, inspiration
Wanting to live a purposeful, passionate, loving life 
What Happens at a Grief And Loss and Other Difficult Emotions Retreat?
These intensive, small group events are designed to provide a safe, compassionate environment for grief recovery and deep emotional work. Each phase of the workshop is carefully designed to encourage participants to connect with their internal resources for healing and wisdom.
The group support accelerates the healing and awakening process for each person. The power of intentional loving creates a strong, safe container for people to do their healing work.
This Grief and Loss Retreat can be an additional support to those in grief counseling who are learning to cope with grief and loss as well as others working through difficult feelings.


The First Phase–Coming Together
The group comes together early Thursday evening. (The extended retreat starts on Wednesday early evening.) The first phase of the retreat is about settling in, into one's body, and into a loving community. To work through grief and loss and other painful feelings, we need to feel safe, supported, and open.
All the activities of this phase are all designed to facilitate this safety and support. We breathe together, eat together, move together, and talk with each other.
People often comment with surprise how quickly they come to feel connected to the other group members.
We have begun. In the First Phase, we begin to experience the transformational power of a loving community. This is vital for the next part of the workshop.

The Second Phase–Depth Work
The second phase is an opportunity for participants to go into and through their stuck feelings, in a way that is nearly impossible on one's own.
We can find ourselves stuck, caught in prolonged grief, or another feeling, and unable to move on. Here we can.
Using powerful process work and with the loving group support, each person, if they choose, is guided into the wisdom within their body.
It is here, in our bodies, that the "old story" lives on, and yet it is where our deep wisdom also resides.
For many, this is a journey into and through buried, stuck emotions. Grief "doesn't ride alone" and the grief cycle can include anger, rage, fear, guilt, anxiety and other emotions. Suppressing or avoiding doesn't work, and mental processes often don't go deep enough.
It is much easier to go through your grief and loss journey with the group support and talented facilitation than on your own. If we could have done it on our own, we would have already!
And it's much quicker and less painful with group support as well. We can get a tremendous amount of work done in very little time. People comment that the weekend feels much longer than it is because of the depth we achieve working together.

This work goes well beyond thought processes and thinking. We are stuck at a layer of consciousness below our thinking, in our feelings. Although this can affect our thoughts about ourselves and others, no amount of thinking can transform these stuck feelings. It can be hard for our brain to accept this truth!
Our minds want to find out all the details to figure out if the Grief and Loss Retreat or other activity will be helpful. The brain wants to be in charge. Our brains want to categorize the work, label it, and then it feels it understands it. For example, it may label this retreat a type of "group psychotherapy" (which it is not) and then use that label to think "it's not for me."
But our hearts may be longing for something the brain can't quite comprehend..
The grief and loss retreat often goes way beyond what the brain can categorize, and it is usually only after the event that we fully understand. In my experience of the healing power of deep process, the brain is the last part of us that gets it.
Something extraordinary happens as people do their work. Each person is called back into the holiness and radiance of the present moment, and into the loving arms of the community.
As this shift happens, a new aliveness emerges from the ashes of the past.

Third Phase–Integration And The Return Journey 
The alchemy of the second part can lead to a place of deep peace and healing.
Lead becomes gold. Our dark, stuck feelings come bearing gifts, treasures waiting to be discovered. And in this discovery is a celebration!
To complete this journey of grief recovery, what is yet to be done is to begin to integrate this experience back into one's life.
We touch into Big Energy/Big Medicine during the retreat, and we need to  gently descend back to make the transition homeward.
We do simple grounding activities. One of them is to spend some time (30-45 minutes or so) to "clean the Temple that has served us." We push a broom or vacuum or do another action to focus us back in the physical world.
We journal to ground our experience into practical actions that we can take during the week after the retreat.
Through group and individual exercises, we learn to step down the energy back into our bodies. We fully engage our brains to plan our next steps.
Retreat Information–How To Register
Our Grief And Loss And Other Difficult Emotions Retreat is limited to 10-12 participants. The cost includes food and basic (semi-private) housing.
Go here to see photos of Star Dance Ranch and the bedroom spaces.
Some people prefer additional private space (they snore, have sleep issues, etc.) and choose to stay at a local motel at their own cost. If you interested, please discuss this option with Jon. 
You are encouraged to register early as most retreats fill ahead of time. A deposit of $300 reserves your space, and it is the date we receive your deposit that determines your enrollment. The remainder is due at the retreat.
We often say that the retreat starts when you commit to it, i.e. when you register. What we mean by this is that your commitment to attend sets in motion a healing process in your life.
(If a retreat is full and you would like to be on the waiting list, a deposit may be required so that you can be immediately registered when a space opens. If there is not a space, you will receive a full refund of the deposit.)
A limited amount of tuition assistance is available for those who need it. Please register early if you want to apply for financial aid.
A short phone interview (~20 minutes) is required to help you and the facilitator decide if this retreat  is appropriate for you. You can book the free phone conversation with Jon by sending him a message (see bottom of page) with your email and phone number and the best times to call. He tries to reply within 24 hours, except when leading retreats. Jon will select a specific appointment time for the call. You can also set up a Skype/FaceTime/Zoom call with him, especially if you are outside the U.S.
You are asked to sign a retreat liability release form at the retreat. A copy of that form is here.
All retreats are alcohol and drug free. We support folks who are involved in the recovery movement.
All retreats are GBLTQ friendly.
Participants are asked to bring a potluck item for Thursday dinner unless they are traveling using public transportation. 
The retreat starts at 6 pm (arrival at 4:30 to register) Thursday and ends on Sunday at 2 pm. (The extended retreats start 6 pm on Wednesday, and end at 10 am Sunday.)  Massachusetts retreats are held in a semi-rural, country setting.
Refund policy for Massachusetts retreats: your deposit will be refunded, minus a $100 administration fee, if it is at least 21 days before the retreat date. After that, the deposit will be forfeited. If you are on the waiting list and do not get in, you will receive a full refund of your deposit.
To register for the Grief, Loss, And Difficult Emotions retreat or, if you have questions, contact Jon using the contact form below.
After talking with me, if you would like to pay your deposit online, use this PayPal button below:
About The Facilitator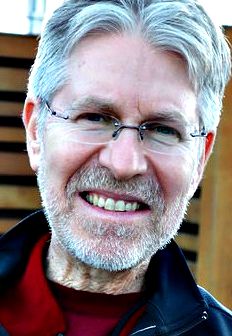 Jon Terrell, MA, has over 40 years of experience helping people move out of habitual ways of being in the world to discover their own aliveness in the present moment. He has extensive training with grief and loss and other difficult feelings. He has been leading emotional healing retreats since 1999.
Jon has a Masters degree from the Institute of Transpersonal Psychology and advanced certification in both Marriage and Family Therapy and Mental Health Counseling. Jon studied clinical imagery at the Huntington Therapy Institute and Process Therapy at the Institute of Process Therapy and Shalom Mountain Retreat and Study Center. He was on the faculty of Shalom Mountain for many years.
Jon is a senior trainer in a specialized form of meditation called Inner Light-Fire and the former president of the School of Actualism. He is a core faculty member at the Omega Institute, a certified Somatic Therapist and an ordained minister.
Jon has an office in Northampton, Massachusetts, and in New York City, For a full bio click here. For more information about his retreats or other services, including distance work via the phone, FaceTime or Skype, contact him using the form below.
Go From Grief and Loss to Healing Emotions Page

Go to Handling Grief

Go to Grief Stricken

Find out more about Anger and Depression
Go To Awakenment Wellness Home Page