Star Dance Ranch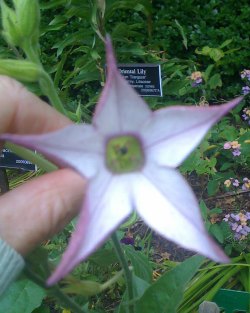 Star Dance Ranch, located in western Massachusetts, is where many of our emotional healing retreats are held.

It is also the home of Jon Terrell. Its quiet, semi-rural location supports the deep emotional healing work we provide.
It's not really a ranch in the sense that we don't have cattle or cowboys but it does have an away-from-it-all feel that can be comforting and relaxing.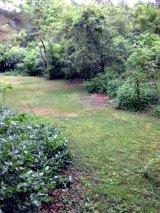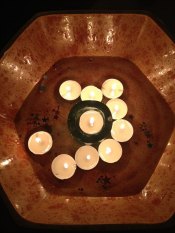 It has a 400 square foot new addition, build in 2013, where most of the retreat work is provided. Star Dance Ranch can accommodate up to 12 participants and 8-9 for overnight. Some participants prefer more privacy or need more privacy because they snore, and can stay at one of the local motels as long as they agree to be at the ranch for all retreat activities.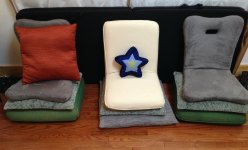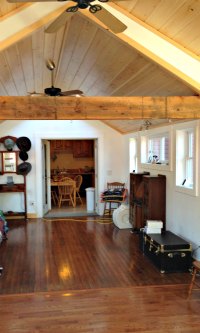 The main house is an old farmhouse with 3 bedrooms and 1.5 baths, plus an office.
For each retreat, the upstairs bedrooms are set up to create separate sleeping spaces for guests.

These mini, semi-private rooms are individually designed.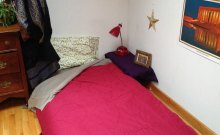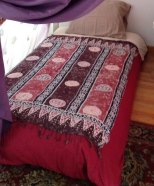 At Star Dance Ranch participants slow down and open up to their own unique life journey, their own life process. Everyone is encouraged to "say yes" to all their feelings, so they can live more fully and embrace the full spectrum of their lives.

We even have a flag to remind us: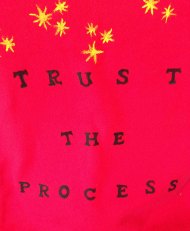 There is a beautiful old barn.
Our cat, named Mama Kitty, lives outside, and likes to be petted after she gets to know you..
Across the street are farmlands.
Star Dance Ranch is one hour north of Bradley International Airport, 2 hours west of Boston and 3 hours north of New York City.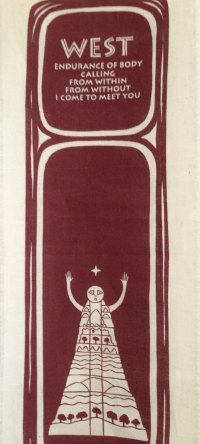 Star Dance Ranch is a casual environment, a cosy home, perfectly suitable to our deep healing work.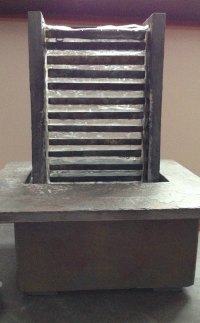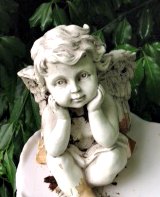 For more information about Star Dance Ranch, contact Jon using the form below.