Chakra Clearing New York City
By Jon Terrell, M.A.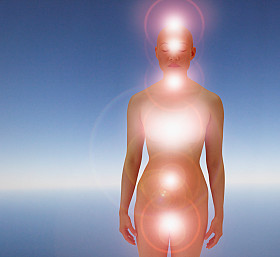 Chakra Clearing New York City focuses on healing and awakening chakras to nourish your body and mind.
I have over 35 years of experience helping people cleanse, balance and align their energy chakras.  As an advanced energy healer and bodyworker, I help people transform their consciousness and balance their lives. I am also a meditation teacher, psychotherapist and retreat leader focusing on healing stuck or uncomfortable emotions. My full bio is available here.
What Is Chakra Clearing?
Chakras are energy centers located vertically through the center of each person's body. They are along a central life energy channel that goes from several feet above a person's head to several feet below their body. Chakra Clearing is a step-by-step process of cleansing and awakening these centers.
Chakras have two main purposes:
They are places in consciousness that, when cleansed, you can visit to experience pure, clear, safe states of consciousness such as inner wisdom, creativity, love, goodness, etc. 
They are, when cleansed, sources of refreshing, powerful Life Energy that you can express out throughout your body and into the world, for healing and awakening, and to uplifting yourself and others. 
Most people, without specific training, have unawakened chakras that are barely functioning. Spiritual practices such as prayer and meditation can begin the work of purifying and awakening the chakras. They gradually increase in power and light as a person naturally grows and evolves.
For most people this is all that is necessary, because direct work to open or activate chakras can be dangerous without skilled help. I've worked with numerous people who have practiced techniques that they were not ready for and ended up in difficulty, in what is called a spiritual crisis or spiritual emergency. Go to Opening Chakras Can Be Dangerous for more on this topic.
When Chakra Clearing Can Be Helpful
When someone is working on themselves using physical, psychological and spiritual practices, chakra purifying, aligning and healing techniques can accelerate their progress.
Years ago, as a beginning meditation student practicing Inner Light Fire techniques (sometimes called Agni Yoga Meditation). I spent hours cleansing my energy centers and expressing healing light from them throughout my body and energy field. I could feel the changes in my consciousness from that work and found I could express those uplifting states out into my relationships, at work and generally into the world.
Specific chakra clearing bodywork was also helpful for me to release old negative states, including fear and emotional pain from the past.
As I became more skilled and my energy centers were more awakened, I could focus on individual centers within myself to support others in their life journeys. I could create a safe, powerful energy field around me and my clients to support healing and awakening.
Chakra Clearing New York City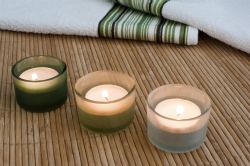 I travel to New York City about once a month to work with individual clients. My practice consists of a variety of sessions to help people heal themselves, awaken their consciousness and contribute to our world.
I help people with chakra clearing in two different ways.
First, as part of most sessions, I teach Inner Light-Fire meditation techniques that clients can use during the session and at home.
These powerful active processes help clients work through their bodies to free blocked life energy. Part of this work is directly with energy centers. (Note: To work just with the centers, and not the whole body, can lead to psycho-physical problems and difficulty grounding.)
The second way I help people to clear and cleanse their chakras is for me to direct pure lIght-energy into their individual chakras.
In the first session with every new client,  I do a life energy assessment of the quality and quantity of each person's energy. Using extended perception, I look at their chakras, their body overall and their energy field that radiates from the body. The assessment helps us zero in on the most important areas and chakras to focus on.
Using my hands, usually 6-12 inches from a person's body, I can beam into each chakra to help purify it. At the same time clients focus the Inner Light-Fire that I have taught them into the same area. This double focus...inside out and outside in...intensifies and speeds up the work safely and easily.
The sessions also include physical touch, where I direct the Inner Light-Fire along with gentle movement to help free stuck energy so the natural healing process of each client can be enhanced/
Chakra Clearing New York City
Cost and Scheduling
The initial session takes about an hour and 15 minutes and includes the Life Energy Assessment, the Inner Light-Fire Energy meditation and the hands-on table work. It costs $250.
Followup sessions cost $175-$250, depending on the amount of time requested. 
All sessions are payable in advanced through PayPal or check.
Here is my Rescheduling and Cancellation Policy: If you need to cancel or reschedule, I require 48 hours notice by phone (72 by email) before your session so I can make other arrangement. Otherwise, the full charge will apply.
For rescheduling with more than 48 hours phone notice, session fee can be transferred to a future appointment. For cancellations with more than 48 hours notice, a $25 fee will apply.  If less than 48 hours notice, including missed appointments for any reason, cancellations will forfeit full payment.
Next Step - Contact Me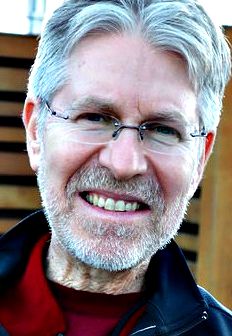 If you would like to schedule a session or ask me a question about Chakra Clearing New York, use the form at the bottom of the page. You can leave your phone number and good times to reach you and I will try to reply within 24 hours.
Jon Terrell specializes in Energy and Emotional Healing. Jon lives in western Massachusetts and has an office in downtown Manhattan. His full bio is here.
Go From Chakra Clearing New York To Home Page
Go To Energy Healing, Bodywork and Consciousness Clearing Page
Go To Chakra Balancing Massage
For more on Meditation 
For more on Emotional Healing
Go to Retreats Page