Help With Depression

Retreats To Help People Transform Grief & Other Stuck Feelings
By Jon Terrell, M.A.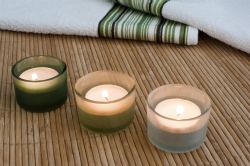 Depression is often caused by holding back or pushing down feelings. It takes a lot of our life energy to hold back grief, anger, fear and other emotions. Our emotional healing retreats help with depression because participants release these, suppressed feelings and transform them back into joy, excitement and passion for life.
People come to our retreats because they are not fully participating in life. Some are suffering from depression, from the mild "blahs" to a deeper suffering. They may feel unworthy and unhappy and have other feelings associated with depression such as anxiety or anger.

We do not offer services for those in need of in hospital medical intervention, or who can't function in their lives.
We do offer short, 2-4 day retreats that have helped a lot of clients who were experiencing unhappiness, lack of inspiration, tiredness and other symptoms of depression.

People attend our retreats because they are:

--Suffering pain rooted in an unhappy childhood.

--Depressed due to relationship problems such as a failed marriage or repeated failed or poor relationships.

--Depressed due to the death of someone close to them or the ending of something....a relationship, job or career, an ability, etc. Older people can experience depression as they find their life more limited or restricted than before.

Causes Of Depression
Situations like those just described can lead to depression, but what is depression really?

Depression is often caused by pushed down feelings, especially grief. These feelings are depressed down into the body and out of our awareness. It takes a lot of life energy to do this, so we often end up exhausted, listless  and unable to lift ourselves out of it.
We end up caught in our heads, with our life energy drained out of us. You can get help with depression by learning how to get the old feelings out of your body so you can be more present to what is happening in the in the now.

Here are some examples:

--We push down or hold back grief because it is uncomfortable. We may have been told not to grieve in childhood with such messages as "Don't cry, only sissies cry" "Be strong now, no more tears", "Don't be a Cry Baby" etc. So we learned topush grief down, into a lump in our throat, or into our belly (we may over eat to cover the uncomfortable feelings there) or into a general sense of heaviness and dullness. For more on working with grief go to my main grief page.

--We swallow and hide our other feelings too. We avoid and push down our anger because we are afraid of it and/or want to be a nice, in-control person. Anger is very big and can upset things, so we try to hide it. We tighten our jaws, neck and shoulders to hold it back. We may have been told, messages as a child,  that taught us not to express anger because of its negative consequences...we would be punished. Messages like "Don't talk back to me or I will punish you" "How dare you be angry at me!", etc. For more on anger to to How To Deal With Anger.

As a body-oriented psychotherapist and retreat leader I see clients suffering from depression, anger, grief, anxiety and other feelings. These feelings are stuck in clients' bodies in the form of tension, pain, discomfort and irritation. When we suppress a lot we tend to be caught up in our heads and feel ungrounded and unmotivated.

Why Retreats?
After over 15 years of helping people with depression and other uncomfortable feelings, I encourage all my private clients to go to our retreats as they are by far the fastest way to move through their stuck feelings and get on with their lives.

I do see private clients, both in person and with phone and Skype sessions. In person I offer a combination of counseling and energy healing. I also work long distance via Skype or the phone. For more on my approach go to Positive Psychotherapy.

Counseling alone can help with depression, but it can be a slow process. When we are caught up in feelings and need help with depression we are stuck below the level of thought and counseling can't go there. We're stuck because we can't get to the feelings hidden in our body. Just talking about our thoughts and feelings is not enough, we need to go to the feeling level and work them through.

Energy healing can help to start the healing process, And it can help to pinpoint where in our body we are stuck. You can read more about my energy healing and assessment work in New York City here and in western Massachusetts here.

How To Find Out More
The first step is to contact me using the form below. We can set up a short, 10 minute, phone call for us to determine if the retreats will be helpful and appropriate for you. There is no charge for the call. Let me know the best number and good times to call.

You can find out the dates, cost and other detail of our retreats by going to our Grief and Loss Retreats and Breaking Through The Old Story Retreat pages.

Depression And Other Feelings
Depression is often tied in with other feelings that we can't fully suppress. People come to our retreats for help with depression and anxiety, depression and anger. For more information go to

Depression And Anger

Help When You Are Grief Stricken
Go From Help With Depression To Awakenment Wellness Home Page