Chakra Healing
In New York City

With Jon Terrell, M.A.
Experience Chakra Healing in New York City with Jon Terrell, M.A. Jon has over 35 years of experience helping clients cleanse, awaken and balance their body's energy centers.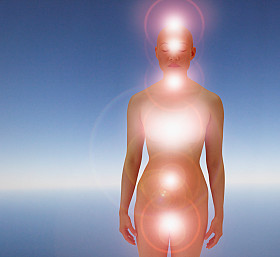 About Chakra Healing In New York City
Chakras are energy focal points within our bodies that express specific aspects of our deepest self. When awakened, the chakras become sources of healing, creativity, wisdom, vitality and joy that we can experience within and express out into all of our relationships.
Chakras are located in the center of the body, along a vertical axis that runs from above the body to below it. Each chakra has a unique expression that relates to the part of the body it is near.
So, as examples, the chakra at the top of the head and in the center of the head relate to inspiration, mental clarity, insight and wisdom, the chakra in the center of the chest is connected with expressing feelings in relationships, and healing relationships, and so on.
Chakra healing is a process of purifying and energizing these energy centers so they can function on a high wellness level.
Chakra clearing and awakening takes place through a combination of personal growth, healthy life experience, directed energy flow and guided meditation practice. Positive thoughts and healing old emotional wounds can be helpful, as can spiritual practices such as prayer, affirmations and service to others. But most importantly, we need to clear out the old pain that we hold on to, as this limits the full functioning of our chakras and body to express ourselves.
Chakra healing is not something that is done to us, but we can be supported in our personal growth by teachers and healers who help us take steps towards greater awakening and enlightenment.
Benefits Of Chakra Healing In New York
Clarity of Mind and Greater Ability to Focus 
Wellness, Centeredness, Emotional Balance
Increased Intuition and Creativity
Receptivity to Abundance and Support
Release From Past Emotional Pain
Improved Communication
Vitality, Optimal Health, More Life Energy
Services Offered
The initial session takes 1 hour, 15-20 minutes and has three parts:
Life Energy Assessment I ask you to stand up and I look at each of your energy centers and your overall body and energy field and we discuss how each center and body area affects the whole of you.
Training in Inner Light-Fire I teach you a modern version of ancient meditation techniques that use Inner  Light energy to heal and awaken.

Chakra Clearing and Balancing The last part of the session is on the body table where I help clear and balance your body mind, including your energy centers, body and energy field.
The fee for the initial session is $250 and it takes about an hour and 20 minutes. Followup sessions  cost $175-$250, depending on the amount of time you choose. 
All sessions are payable in advanced through PayPal, Venmo or check.
About Jon Terrell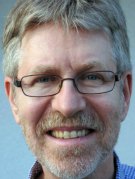 Jon had been helping people cleanse, heal and balance their chakras for over 35 years. He holds a Masters in Transpersonal Psychology and completed post graduate training in Marriage and Family Therapy and Mental Health Counseling. Jon is a senior trainer in Inner Light-Fire Meditation and former president of the School of Actualism. He led retreats at Shalom Mountain in the Catskill mountains of New York for many years and now leads retreats at Star Dance Ranch in western Massachusetts. For his full bio go to Jon Terrell.
Scheduling
Jon offers chakra healing through Skype, FaceTime and other video services. If you would like to schedule please contact him using the form below.
Useful Links
Go From Chakra Healing in New York To Information On Chakras
Go To Massage, Bodywork & Energy Healing Page
Go To Energy Healing In New York City Page
Go To Home Page