What I Intend


Statement Of My Leadership Goals



By Jon Terrell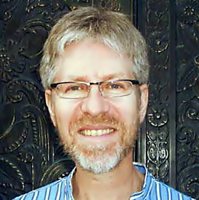 I arrived at Shalom Mountain in the Catskills of New York over 20 years ago––stuck, sad and in a tight, narrow place. That first retreat blasted me open, got me somewhat back in my body (still working on that!) and gave me my hope back. I suddenly had a future again, when the vacuum of my past stopped sucking me back. Here is the story of what I intend to do for the rest of my life journey.

Little did I know then, but it also gave me a new career direction, to eventually focus on retreats to help people heal their grief and other feelings.
I would have gone to Shalom sooner but I was too petrified to attend, too scared of being out of control and exposed, too ashamed of what might be found. My therapist kept saying that  attending would save me years of psychotherapy, but I kept saying "NO!"  
A couple of years went by as I sunk further into the quicksand of my doubts and limitations. Then, one day I just registered for a retreat. I was scared but I needed to change my life or be stuck forever. 
When people tell me today they want healing, but not in a group I tell them my story and that it is the group process that they need. The healing power of being witnessed by a group can break the spell we have been caught up in that individual work just can't.
That first retreat was a whole new start to my life, a "Big Wow."  Shalom Mountain gave me my life back, my body back, a new career and a new journey.
What I Learned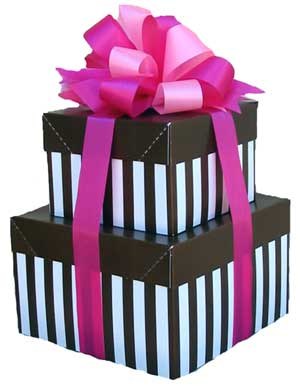 The emotional healing work at the retreat cleared off a lifetime of rust and corrosion. I learned I had been traveling in the wrong direction! 

Instead of rising up to higher consciousness through meditation I needed to descend, not into hell (I was already there!) but into the hellish feelings I was avoiding. And these emotions were hiding in plain site, right here in my body! Although I was quite adept at advanced Inner Light meditation techniques I needed a new set of tools to go further.
I learned to grow down and that if I did this the upward journey would take care of itself. I learned to reclaim my body by transforming what appeared to be three devils: fear, grief and anger.
I learned how to lean into the places I used to run away from…from my feelings. Now, I try my best to run towards them. 
Who knew that the deepest treasures of life are hidden in the dark places we try to avoid?
I went back to Shalom Mountain, and back again.
I learned that the power of a loving community could heal the deepest wounds. Over and over again I witnessed people stuck in pain arrive and in just a few days go from scared and grim to full of life and joy.
Soon I enrolled in emotional healing trainings, at Shalom Mountain and elsewhere.
I quit my job, I did a 6-month internship at Shalom Mountain. I went back to grad school to become a psychotherapist. I started working at Shalom Mountain as an energy healer and was able to sit in on hundreds of hours of process work led by many of their leaders.
I started leading retreats in 1999, gradually building up to leading about 10 retreats each year, mostly in Massachusetts, but also in Florida and California.
My first 20 year career was teaching meditation, offering hands-on healing and running training centers. I taught the skills and principles of Inner Light. Although I still teach Inner Light, and do hands-on work, my major focus for these past 20 years has been to teach the skills and principles of Love.
I learned that Knowing Mind within everything shines an eternal radiant Light that we can call Presence or Higher Self or God. And also at our core in the  Heart within everything radiates an invincible Love.
What I Intend—My Next 15 Years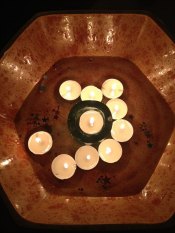 I am indebted to the many folks of Shalom Mountain, past and present. It is a beacon of Love and sanity in a crazy, troubled world. It is time for me to reach out and bring my unique gifts, supported by what I have learned there, further out into the world

I intend to continue to lead retreats at different locations as I have been doing these past few years. My main retreat center, and also my home, is called Star Dance Ranch in western Massachusetts. And I also lead in Florida and occasionally in California.
These retreats are centered in the process work I learned at Shalom Mountain but are also deeply informed by my healing and awakening journey into Inner Light. I intend these next 10 years to offer a new synthesis of these jewels to especially reach folks who have been faced with the pain of grief and loss.
I intend to offer one retreat a year focused on training people in the skills of Inner Light=Fire to transform consciousness within themselves, in their environments and throughout the world. 
Finally, I intend to offer a new type of emotional process training that helps leaders express their unique gifts into the world and find just those folks ready for that Light and Love. I will integrate what I have learned about reaching people (marketing) in the training so that people can be financially successful.
Go From What I Intend To Jon's Biography
Go To Emotional Healing Retreats