Emotional Wellness
Breaking Free From The Old Story
Retreats With Jon Terrell M.A.
November 12-15, 2015

At Shalom Mountain Retreat Center
Livingston Manor, New York-$650

See the similar Grief Loss and Difficult Emotions Retreat dates


"My experience was amazing. I was surrounded by a loving, supportive community with total acceptance and authenticity. I came away with a ton of healing and a sense of freedom and wholeness that I still carry with me today out in the 'real world'."
Marissa L, Newton, MA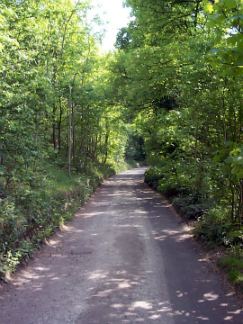 The Old Story
We all long to shine in our lives and express our true nature. We long to be fully alive and present to each moment. We want to love and be loved.
But too often we find ourselves entangled in conflicts and limitations, out of sync with our hopes and dreams. We repeat old destructive behavior patterns in new relationships, unconsciously recreating the conditions we want to avoid.
We find ourselves caught up in addictive patterns of behavior, focused everywhere but the present moment.
We're stuck in the same old story.


The New Story
It doesn't have to be that way.
On this retreat we'll journey into the transforming power of a loving community to restore emotional wellness and bring about emotional healing. First, we will create a warm and safe container. Then, using processes drawn from humanistic and transpersonal psychotherapy and diverse spiritual traditions, we'll learn to connect with fear, grief, anger and other deeply held feelings and work them through to the other side.
Miraculously, an alchemical transformation takes place. Lead becomes gold.
We come back to our bodies in a new way and experience a fresh aliveness and spaciousness in our hearts.
Our dark, stuck feelings come bearing gifts, treasures waiting to be discovered. And in this discovery is celebration!


Come to this retreat if you want to:
• Free yourself from anger, release guilt and shame
• Lift up depression by owning suppressed feelings
• Heal relationships and create emotional wellness
• Transform grief and pain, release trauma
• Embrace your Soul's calling
• Discover your true nature as a source of pure love
• Live life more passionately
• Trust your life's journey
-----------------------
"That was the best weekend of my life!! I feel quite different; the "worthlessness" is gone and I'm seeing through new eyes, feeling through new emotions and my bod feels good!"
Michele W, Boulder, CO
-----------------------
These emotional wellness retreats are held in comfortable and informal settings with small groups. Every effort is made to create a safe, warm, supportive environment for deep work.
If you are interested in attending one of these events we request that you contact us to set up a phone interview to answer questions you may have and for us to determine if this retreat is appropriate for you. Contact Jon by using the Google phone app or form below. There is no charge for the call which usually takes about 10 minutes.
Jon has an office in Northampton, Massachusetts and in downtown Manhattan, New York City, and if you are near those locations we can set up a counseling session if you prefer.

We offer emotional healing retreats in New York State and Massachusetts, and once a year in California.  Retreats run from 2-5 days and the cost varies with each location. Food and housing is provided in the fees.

East Coast Retreats are offered at Shalom Mountain Retreat Center in the Catskills, New York and in western Massachusetts. California retreats are offered at different locations.
For additional details about the Shalom Mountain retreats go to the Shalom Mountain website, and click on the calendar menu to see the dates. On their site the retreats are called simply Shalom Retreats. You can register through them.
I recommend a short phone interview with me to make sure this emotional wellness retreat is appropriate for your needs. Please use the form below to set it up and I will get back to you. I don't charge for that call , but if you want a longer consultation or counseling session I am available on Skype or the phone.
Google Voice is currently only for people in the U.S.
There is some tuition assistance available through Shalom Mountain.
Simiiar western Massachusetts retreats are called Grief and Loss Retreats. For more information go to Next Grief and Loss Retreat.

Go from Breaking Free to Emotional Wellness to Retreats Page

Go to Grief and Loss Retreat

go to What Is A Shalom Retreat?

Go to Testimonials Page

Go to Emotions Page

Go to Home Page

image: www.freeimages.co.uk