About Jon Terrell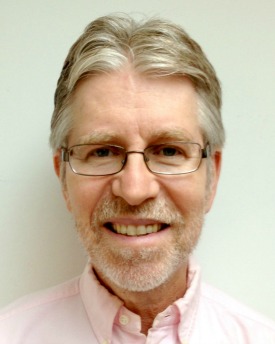 When I was 5 or 6 years old I had my first awakening experience.
I was playing with a wooden ruler, waving it back and forth. Sunlight reflected off of the ruler's tip, and as I watched it I went into an altered state of consciousness. I became deeply relaxed and centered, and at the same time I opened inside to healing energy.
I repeated this journey several times, letting it deepen more and more, and this began a life-long journey of discovery and awakening. As I grew up, I looked everywhere to discover the secrets within of light-energy and of emotional healing. Here's my bio:
Jon Terrell, M.A. is a gifted intuitive who helps people live a Love Centered Life. A powerful healer with the gift of extended perception, he can see exactly where people's energy is stuck and offers unique tools to clear out these blocks. He's helped hundreds of people shift from a problem filled life to a love focused one. He is known as a master teacher/healer and an exceptional retreat leader.
Jon has extensive academic and practical experience. He is an ordained minister, psychotherapist, energy healer, meditation teacher and retreat leader. A few highlights of his extensive career:
Meditation and Energy Healing After early childhood experiences with Inner Light, Jon went on to become a senior teacher of Agni Yoga Meditation, a form inner light meditation/energy training. Jon directed one of the first integral health centers in the United States, in San Diego, in 1973. He was president of the School of Actualism which taught these techniques and directed their Psycho-Physical Bodywork program. Jon now teaches an updated version of these practices as Awakenment Energy Healing. For an account of a profound awakening experience as a result of energy healing, click here.

Academic Training and Counseling Jon's academic education includes traditional psychology, psychotherapy and spiritual psychology. He has a Masters in Transpersonal Psychology and advanced graduate certification in Marriage and Family Therapy and Mental Health Counseling. He's studied with master teachers of Psychosynthesis, breathwork, Core Energetics, Jungian psychology and Gestalt Therapy.
Deep Emotional Healing Jon specialized in emotional healing at the Institute for Process Therapy (New Haven. CT) and at Shalom Mountain Retreat and Study Center (Catskills, NY), where he completed a 6 month internship. He has completed a 27 hour Growth and Transition Professional Training Program put on by the former staff of the Elisabeth Kubler-Ross Center.
Jon is a faculty member at Shalom Mountain Retreat and Study Center and a core faculty member at the Omega Institute in Rhinebeck, New York. He leads retreats in California, New York and Massachusetts and works with clients from all over the US.


"Jon's perspectives, insights and compassion were like a life preserver to a drowning woman. He has an enormous ability to heal. Jon has tapped into a very pure source of information and energy."
Genie Joseph

I feel like I live my life to the fullest now, and that the chains that have been holding me down have dissolved. I feel like I have been born again; this time I feel happy and blessed to live as my authentic self and I'm excited by all the goodness that this brings into my life. I feel like my soul has been set free!
Christina Cote



Take the First Step.
Would you like to find out more?
Use the form below and tell me a little about yourself and what you are looking for. I'll get back to you very soon and we can set up a time to talk to see if my work is right for you.
With Best Wishes,
Jon

Go from Jon Terrell page to Finding Love page

To full biography page

To Awakenment Wellness Home Page

To Testimonial/Client Comments Page

To Awakenment Wellness Blog