Feeling Stuck?
Retreats To Get Unstuck
By Jon Terrell, M.A.
We've helped feeling stuck for the past 25 years. People attend for a variety of reasons and feelings, including stuck in grief, anxiety, depression, anger, anxiety and fear.. Very often people contact us saying they are  just "feeling stuck."
Our retreats can help!

Stuck In the Past
We get stuck in something unfinished in our past. It could be a relationship that didn't work out or that ended suddenly and there are still a lot of feelings churning around about the whole situation.

Or it could be an event such as being fired from work or losing a promotion.

Or a traumatic incident that you keep going back to in your mind...a mistake or embarrassment or something you did or didn't do.

We also can get stuck in our childhood emotional issues. In some families things happened that were later covered over or just denied.
We may not know what in the past caused our pain...we may have forgotten or it may have been a series of events, an unhappy childhood. But a good deal of our life force is stuck there, and we feel weighed down, feeling stuck.

For some people the reverse is true...the past just felt so much more full of life and exciting than the present. You could be feeling stuck in a positive, wonderful time in the past where everything seemed promising and the future looked bright. And now it doesn't.

This brings us to the next place where we can get stuck:
Feeling Stuck In The Present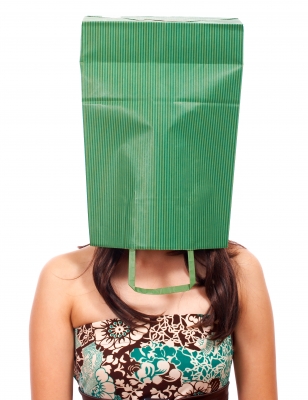 The present may seem like the stuck place and we yearn for a previous time.

You could feel trapped in a relationship that isn't working, but that used to be wonderful, exciting, comforting.

You could be feeling stuck in your job or whole career and wonder how you got to this place. You could be feeling trapped in the present situation.

Or stuck in the present for any number of reasons...where you live, physical health issues, financial problems, etc.
The Next Step To Get Unstuck
It's very hard to break free from old patterns on our own or through talking processes. The absolutely fastest way of getting unstuck is to recover our life force and power by working through the old stuck feelings.

We have two retreats to help people do this. We help people who feel stuck get unstuck and get going again.
Both of these retreats help you go through the old stuck feelings to get your life energy and your life back so you can live more fully, more lovingly, again.
Our Grief and Loss Retreat is a Thursday-Sunday event offered primarily in western Massachusetts. The Breaking Free Of The Old Story Retreat is a Wenesday-Sunday event, one day longer and held in the summer months, also at Star Dance Ranch is western Massachusetts.
We  also offer one retreat a year in Florida , although people attend any of our retreats from all over and it is not unusual to meet folks from Canada, England and all over the US at each of our events.

After you have reviewed the retreats and dates available, the next step is to call me for a phone interview. (See form below to contact me.)
The retreats are intensive personal growth experiences and I like to determine together with you if it makes sense for you to attend. There is no charge for the call and it usually takes about 10 minutes.
If you then choose to attend one of the Massachusetts retreats, you can send me a deposit to hold a space. For the Breaking Free retreats you would contact Shalom Mountain Retreat Center to sign up.
if you want to learn more please email me using the form below.
How Our Emotional Healing Retreats Help
We are not stuck at the thought level. If we were we would have figured out what to do and would have done it already.

Our stuckness is not a metal problem to be solved, although that is how we often approach it. We want to fix it like a mechanic would fix a broken engine. We want a book or a therapist that can tell us what is wrong and then solve the problem.
Talking about it can be of some help, and many people do get help by going to a counselor. But as a professional psychotherapist, I can tell you that the real problem is that we are stuck not at the thought level but below that, emotionally. That is where we are stuck! And it's very hard to change emotions through talking, or reading!
Healing our stuckness is not so much a problem to be solved as it is a process of feeling our stuck feelings and working them through, back to joy, pleasure, peace and excitement. And that is exactly the work we do at our emotional healing retreats.

i've written extensively on this site about how different emotions affect us. The key understanding is that our life force gets swallowed up when we swallow our feelings, when we stuff them down. 
All of us have learned, in childhood, to suppress our uncomfortable feelings and separate ourselves from them. These feelings are stuck in our bodies. Let's look at anger, as an example:

We suppress our anger. As children we learn to be "good" and "nice" and "careful." Many of us were told something like "children should be seen and not heard." Or "stop yelling" "be quiet" or "don't fidget." We were punished for being authentic and learned to create a false "nice" self to get along in the world.
A lot of our power and wildness was tamed and this contributed to being stuck later. Just look at the difference between a baby and a 35 year old person...where did all the life energy go?
And we've learned to stuff grief and fear as well. Our bodies hold a lot of unshed tears and tension from the past that needs to be released.
Click on the links below to learn about our two main retreats to help people get unstuck.
Go From Feeling Stuck To Grief and Loss Retreat
Go To Breaking Free To Emotional Wellness Retreat
Go To Awakenment-Wellness Home