Deep Emotional Healing Retreats
Click Here For Dates

With Jon Terrell, M.A.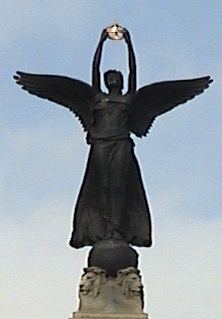 Are you searching for deep emotional healing? Our retreats provide a safe, loving space for you to work through your "old story" and reclaim your life.

My name is Jon Terrell and my life work is about emotional transformation. For over 30 years I directed wellness centers and worked as a meditation teacher and energy healer to help people heal and awaken. I loved it.

Then, 18 years ago, I was stuck. Despite all my training and good work, I wasn't happy and my marriage was failing. I didn't know what to do.

After a lot of "wandering in the desert" I finally found a place called Shalom Mountain in the Catskill Mountains of New York State. There, at a Shalom Retreat, I cleared out a ton of old grief, fear and other stuck feelings.
It was a whole new beginning for me. I felt alive, passionate, energized. I was suddenly at peace and in joy.

I was so relieved that I very soon found studying to learn how to do this work with others.

My unique background provided a deep grounding for this work. I also went back to school to do extensive study of deep emotional process and human transformation at several training centers. See my bio for more on my background if you are interested.

For the past 13 years I have been leading retreats focusing on deep emotional healing, helping people through grief, anger, anxiety and other stuck feelings. I am always amazed at the depth of work we can do in just 2-4 days. And you will be too, if you choose to join us at one of our events.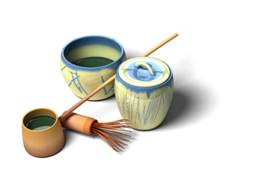 Creating A Safe Place
In order to go deep enough to get to where we are stuck, we need to feel safe.
So often we are caught up in our lives, unable to find the time or place to really focus on our issues. We may talk about these problems to others, but that usually does not bring more than temporary relief. And we often find ourselves caught up in constant negative thinking and reactions.
We need a safe place away from our lives to really do the work. To do our work we need to feel safe. Then, we can really let go and feel our feelings and work them through.

Our retreats create the safety and support to do the deep emotional work. The first part of every retreat is all about this.
We do simple exercises to get to know each other. We help reduce everyone's anxiety and uncertainty by providing a comfortable, relaxed environment, with nurturing food, warm conversation and beauty.
Although it can never be fully safe while we are alive in the world, we do our best. At the retreats we practice fully seeing you and honoring your thoughts and feelings.  We help you arrive in the present moment, ready to do your work.
Deep Emotional Healing
The core of each deep emotional healing retreat is group and one-on-one process into the places you are stuck emotionally.  We stay with your feelings, helping them transform. Each emotion offers a gift for us that we have been searching for. What a relief it is to find that gift.

Gradually the whole environment seems to change. As we come back to ourselves and come to our senses, the world is different...more peaceful, expansive, joyful. There is a sense of Presence.

How To Get Started
I offer deep emotional healing retreats about 9 times a year, mostly at Star Dance Ranch in western Massachusetts but also in the winter in Florida.
Working Through Grief, Loss And Other Difficult Emotions are  usually Thursday-Sunday events in western Massachusetts. The maximum size of these retreats is 12 participants. 

To get started, contact me using the form below. Let me know your best phone number and I will try to call you back within 48 hours. You can also ask me any questions you have.

I ask that we have a short phone conversation before you sign up so we can determine if these retreats are suitable for your needs.
My very best wishes to you,
Jon Terrell, M.A.

Go From Deep Emotional Healing To Grief, Loss, And Other Difficult Emotions Retreat
Go To Breaking Free Of The Old Story Retreat
Go To Awakenment-Wellness Home Page