The Characteristics Of 
Healthy Relationships
Jon Terrell, M.A.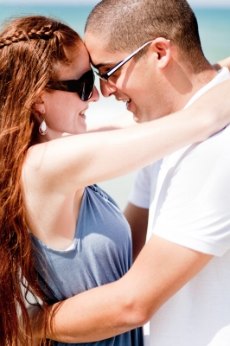 5 Key Healthy Relationship Keys
1. Loving Behaviors 
Loving behaviors nourish relationships. They build intimacy, feelings of closeness and sharing. They build up a sense of romance. 

They include actions such as giving support, making time to listen and doing something special that your partner would enjoy. 

Examples of loving behaviors include:
--Completing a household task such as doing the dishes or taking out the trash

--Writing a love note describing an aspect of your partner's personality that you really appreciate

--Fixing a special meal or taking your partner to a romantic restaurant

--Buying flowers or a favorite treat (your partner's, not necessarily yours!)


2. Respect
In healthy relationships partners hold each other in high regard and have positive thoughts and wishes for each other.

3. Balance
Another of the traits of a healthy relationship is that there is shared responsibility and shared decision making. While partners may have very different strengths or capabilities (one may be the primary income source or be physically handier than the other, etc.) one partner is not contributing much more or much less than the other to the overall relationship.
Balance also includes a balance of work and play, chores and pleasurable activities.
In a balanced relationship there is give and take.


4. Open Two-Way Communication
Partners in healthy relationships hear what each other is saying, both the words and the meaning behind the words. There are no taboo topics, no "stepping over" issues. 

5. Conflict Management
One of the characteristics of healthy relationships is the ability to deal with conflicts without resorting to threats, violence, or without exiting behavior. (Examples of exiting behaviors are avoidance, suddenly getting tired, needing to leave or go to sleep or turning to addictive substances such as food or alcohol.)
Healthy Relationships Suggestions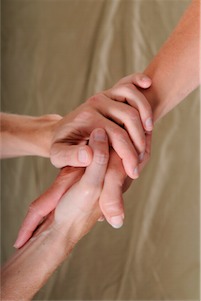 All of the characteristics of healthy relationships work together and support each other. At the times where there is a temporary shortage of one or another (a miscommunication or two, too much work without play, etc.) partners can still feel the benefit of previous actions and continue to respect and love each other. The relationship is resilient because of the foundation of trust and love that has been built.

Healthy relationships are interdependent, not co-dependent or independent. Partners work together to build intimacy and deeper connections.
Partners take care of their own needs and learn to ask for what they want and need from the other.
Healthy relationships feel alive, supportive and growing. They feel good!
The following pages have additional relationship problem advice you may find useful. There are particular skills you can develop to improve your relationships. Go to the following links: 

Go from Characteristics of Healthy Relationships to Learning Love Skills

Go to Building a Love Relationship

Go to Fear of Intimacy

Go to Advanced Relationship Tips
Go To Awakenment Wellness Home
Image: photostock / FreeDigitalPhotos.net 

World Wide Health Directory 


For more information about the Characteristics of Healthy Relationships you can reach Jon Terrell through the contact form below. He leads retreats and offers counseling to individuals and couples in Northampton, Massachusetts (serving the Pioneer Valley), and in New York City. He offers long distance counseling using Skype, FaceTime and the telephone as well as in person sessions.

Jon Terrell, M.A.
Fitzwilly's Building
25 Main Street, Suite #342
Northampton, Massachusetts 01060