Healing Emotional Pain Retreat
Transforming Grief, Anger, Fear
And Other Difficult Feelings

Dates To Be Announced
Western Massachusetts
Click Here For Other Retreat Dates
Led By Jon Terrell, M.A.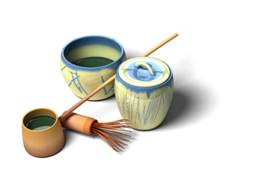 The Healing Emotional Pain Retreat is a five-day retreat, an extended version of our signature Grief, Loss, and Difficult Emotions Retreat. The extra time allows us to have a more relaxed pace and include additional activities to deepen the experience.
This retreat is for people who have experienced losses or emotional upheaval: 
Experiencing the pain of grief due to personal loss
Overwhelmed by the death of someone close to you
Going through a divorce or separation
Feeling stuck or unable to cope with life's changes
Caught up in complicated grief where emotional pain doesn't end
Feeling anger, jealousy, resentment, guilt, hurt, or other difficult emotions
Experiencing depression, negativity, or that life has passed you by
Loss of a dream you had for yourself
Going through a difficult transition
Trapped in anxiety, worry, or fear
Feeling isolated, lonely, sad, or hopeless
Feeling regret, embarrassment, or shame
The Healing Emotional Pain Retreat can help you find a new vision for your life. It can serve as a springboard for new energy, purpose, and direction.

My Story
Over 20 years ago I felt emotionally wounded and I needed a retreat like this, but I didn't know where to find it or even how to look for it. I was stuck in my life and work, and in my marriage. 
I just couldn't change my old story, despite years of psychotherapy and other work.
But then, with the help of a wise therapist, I began to explore in-depth emotional process at different retreats and my old story began to crumble.
In its place was hope and a new sense of purpose.
I ended up quitting my job as a director for a health agency to focus on emotional healing. For the next few years I plunged into deep emotional work, and the results are these retreats that combine the best tools I've found. They go well beyond talking about issues, into where we are actually stuck, which is the feelings buried in our bodies.
A Different Kind Of Healing
Most approaches to working with grief, loss and difficult feelings focus on your thoughts. If you do a google search for "healing emotional pain" for example, you will come across a lot of pages focusing on different mental tips to help you with your pain. such as focusing on changing your thoughts and judgements. Here is an example.
The idea is that our emotions are based on what we think. But working on emotions through thoughts and feelings can be a difficult and slow process, and almost impossible for many people.
Our approach is different, it is much more direct, and it works dramatically better and more quickly: We focus on your feelings and your emotions and help you feel them fully.
At this retreat, we create enough safety and support so that you can experience and move through your emotions. Emotions change as you allow them to express themselves. You immediately feel better, freer, and more alive. You get relief. 
Most of us can't do this on our own. We need help. That is why we offer these retreats.
What Happens At A Healing Emotional Pain Retreat?
When we are caught up in uncomfortable feelings like grief, anger or anxiety, our brains try to manage the feelings by avoiding them. We suppress these feelings in our bodies and end up trapped in our heads. Or, if we are too filled with feelings, we feel like we are drowning in emotions, unable to do anything.
It takes energy to suppress our feelings, so we can find ourselves exhausted and listless, and even depressed. At the retreats, we reclaim that energy, and it becomes passion, vitality, and aliveness. 

The power of a loving group combined with skilled facilitation supports us to do the deep emotional work in a way that is much easier, quicker, and less painful than trying to do it ourselves. We can go much deeper with a group of fellow journeyers compared to working one-on-one.

To set the stage for the deep work we first spend some time to create a safe environment. This safety helps our brains and bodies to relax which is the first step in helping us work with feelings. 
At the Healing Emotional Pain Retreat, we create safety through a variety of activities. We eat together and get to know each other. Activities are carefully designed to help each person connect with everyone else. We agree to strict confidentiality so people can feel free to talk about their lives without fear.
During the get-to-know-each-other phase, participants learn and begin to practice specific Skills of Loving. 
By learning and then practicing these skills, we create a powerful, healing environment where everyone feels accepted and valued. We create a safe container.
That takes us directly into the next part of the retreat.
The heart of the Healing Emotional Pain Retreat is where each participant spends time with Jon in the center of the circle. When it is your turn, Jon helps relax and breathe deeply, deep into the feelings inside your body.  You start to let those feelings come to the surface.
Jon is skilled at helping people feel their feelings and safely express them.
With the power of a loving community, participants just let go into what is arising, and work those feelings through to the other side. There is a natural body wisdom that we each can access as we learn to trust our body's wisdom.
Often the emotional pain is layered, with one feeling closer to awareness that others, so as it is released other feelings can be experienced and also transformed. Grief, fear and anger are often intertwined like this.
We go from pain to joy. The uncomfortable feelings, when expressed, change and move naturally in the direction of healing, towards the source of all feeling, which is love. 
It is hard for our brains to accept that they are not in charge of everything. Many of us want to know ahead exactly what is going to happen. But the mystery is that much of the work happens outside of our brains, in our bodies, which is where we hold these uncomfortable feelings. As the body releases we feel better, and our brains gradually understand what has happened. This is experiential learning. It is about the power of love to transform even the darkest emotions.
The last part of the healing emotional pain retreat is focused on integration. Each participant starts to develop a plan for their future that incorporates their learnings from the retreat. We gradually move from the depth work of the weekend to our day-to-day lives. We practice grounding skills, including helping to clean the retreat space which has served us well.
Is The Healing Emotional Pain Retreat Religious?
The retreat is open to all those who can benefit, regardless of their spiritual beliefs. People attend from all sorts of religious and non-religious backgrounds, and all are welcome.
What Benefits Do People Get Out Of The Retreat?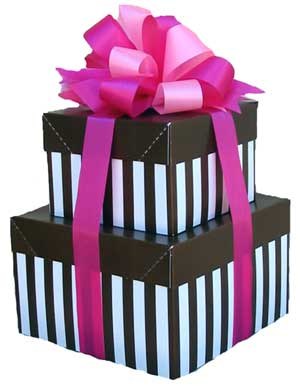 Here are some of the benefits people have experienced from the Healing Emotional Pain Retreat:
Deep relief from the emotional pain of grief
A deep sense of peace and gratitude
Release from anger
Opening to a new vision for life
A whole a new start
Opening to inspiration, joy and passion
Loving again
Relief!
Connecting with new friends
Healing Emotional Pain Retreat
How To Register
The retreats are limited to 10-12 participants. The fee includes shared housing and all meals except for the fir1t night's potluck.  It starts on Wednesday at 5 pm and ends on Sunday by 10 am.
For participants who snore or want more privacy, there is an option to stay at a local motel–contact Jon (see below) for more information.
You are encouraged to register early as most of our retreats fill well ahead of time. A deposit of $300 reserves your space and the date we receive your deposit determines your enrollment. The remainder is due at the retreat.
Refund policy for the retreat: your deposit will be refunded, minus a $100 administration fee, up to 21 days before the retreat start date. After that, the deposit will be forfeited. 
A short phone interview (10-15 minutes) is requested to help you and Jon decide if this retreat work is appropriate for you. You can reach Jon by sending him a message (see bottom of page) with your phone number and the best times to call.
About Jon Terrell, M.A.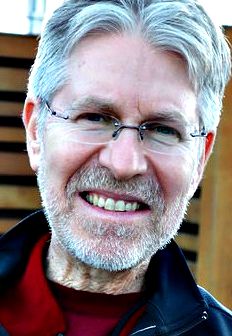 Jon Terrell is an expert in helping people love more fully for deeper, more trusting relationships in all areas of life. Jon believes that most of us carry around old emotional wounds that, when healed, open us up to the joy and light available in each present moment. For his full bio, go here.
Go From Healing Emotional Pain Retreat to Home Page
For Past Participant Comments go Here