Ending A Long Term Relationship
Working Through Grief And Loss



By Jon Terrell, M.A.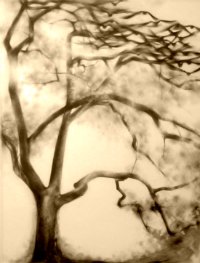 When a long term relationship ends, we naturally feel grief at the loss of it. People often come to our retreats because of difficult endings, including the death of a close family member. The ending of a long term relationship is a death of a relationship, and so has many similarities to a human death. And there are differences as well.
Advice About Ending A Long Term Relationship

Give Yourself Time To Mourn
Many of us grew up in families that stepped over grief…that didn't deal very well with grief, loss and sadness.
In my family, for example, we didn't talk about sad feelings even though we had more than our share of separations and death of family members. It was an unspoken taboo, buried under our day-to-day experiences. I grew up not knowing how to deal with grief, my own or others.
So when I started dating I attracted women who had their own share of buried emotional pain, which I also tried to ignore. The buried feelings ended up tarnishing everything, destroying the relationships.
Finally, I learned to slow down and make time for my grief and my tears. What a relief! At emotional healing retreats and in personal therapy I've consciously mourned and felt the pain of past losses. And I've learned how healing tears can be.
At the end of a relationship it is important to take the time to grieve the loss rather than quickly moving on. Otherwise, we'll carry it forward and taint our future.
I've also learned to pay attention to other feelings that can arise to protect us from grief. Do you quickly go to anger at your ex to cover up your grief? To blaming them or perhaps to accuse others of causing the breakup? These are often learned behaviors (from childhood) designed to avoid the pain of grief.
How Long Is Too Long To Grieve?
Grief has its own timetable so there is no set amount of time that is appropriate for everyone. You grieve as long as you need to and one day, if you have truly grieved and not avoided the grieving process, you know you are done.
If you are grieving the ending of a long term relationship, it will probably take longer than a few weeks. It may be too long if you are deeply grieving longer than several months. Then it may be time to get help...from a grief counselor or by going to a grief retreat. 
Deal With The "Push Pull"
Towards the end of a long term relationship we can get pulled in all sorts of directions. Should I stay and try to work it out? Or should I go?
This kind of push pull can go on well after the break-up, we may think as examples:
Will she/he wake up and realize I am the one and come back?
But I still love him/her.
I've got to get on with my life and block him/her out?
They're the only one who ever really loved me.
We can waste a huge amount of our life energy in regret, fantasy, hope, dreams, etc. that aren't really reality based. We can stay in this relationship limbo way too long, just as we might stay in a relationship that isn't working too long.
So how do you deal with all the push pull?
For many of us the pull of our emotions can overwhelm any rational, objective thought or any of the advice we get from family or friends. We may hold on to what is not working for way too long.
One way to deal with the push pull is to identify your actual relationship needs and make an objective evaluation if this person can actually fulfill them. My friend Lawrence often points out that we we often choose poor strategies to meet our goals. And your love interest may just be a poor strategy to get your needs met!
It's making this distinction, between strategies and goals/needs, that can help us move beyond the push pull yo-yo and decide what to do.
In other words, we need to ask ourselves "Is being with this person a valid path to meet my relationship needs?" "Is ending this long term relationship a way for me to meet my needs and goals?" 
NVC (Non-Violent Communication) is a great resource for identifying our needs and wants. You may want to take a look at their needs inventory to help you identify them. Many of us choose partners that are poor strategies for meeting our relationship needs.
Changing The Old Story
To break those patterns we need to change the underlying relationship old story that we've learned growing up, often starting with our father and mother. For most of us, unless we were an orphan or our parents divorced when we were very young, our relationships with our parents are our first long term relationships!
When we can have healed this primary relationship we can live into a new healthy relationship story. We are free to choose a person who will meet our needs.
At our retreats I've often seen folks start their work at their current problem and then discover the deeper level of healing that they need...right back to their childhood relationships.
Self Care After Ending A Long Term Relationship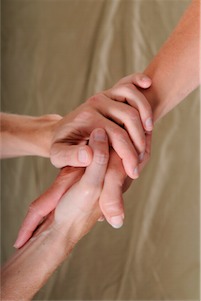 Emotional processing is hard work. You may have difficulty sleeping and focusing on day-to-day activities. You may neglect self care.
And yet this is just the time when you need to take care of yourself, getting sufficient rest, eating healthy and doing activities that support your body and mind.
What are some physical activities that can support you?
Being out in nature
Yoga, Tai Chi, Qigong
Aerobic exercise
Any activity in water... swimming, showers, hot tubing, baths. etc.…to help the internal emotional waters release.
Massage or bodywork
Emotional and mental support is also important and huge part of self care. 
Creative expression—Journaling can be helpful if it is about expression of old feelings with the goal of letting go. But just ruminating about the relationship, going around and around in your mind, is not beneficial.
Spiritual practices such as prayer and meditation can be especially useful in opening up new space for healing.
Connecting with friends can be helpful, especially if you have a tendency to isolate. Being with friends can be very helpful during this time, especially if you don't keep rehashing the relationship issues with them. That is usually not helpful.
Seeing a therapist can be a helpful way of working through your issues and getting clarity, especially if it focuses primarily on helping you own your own issues and do your own work rather than focusing on what was wrong with your ex. 
Going to a retreat that focuses on emotional healing.
Avoid entering another relationship too soon
While rebounding into another relationship may be a strategy to avoid the the pain of ending a long term relationship, it is a poor strategy for healing.
You won't get the grieving work done that you need to do and it will tarnish the new relationship….you will very likely end up repeating old patterns in the new one.
That is why deep emotional healing is so helpful…to break free of the old story and create a new healthier one. My colleague Genie Joseph recommends at least a 90 day relationship free zone between partners.
You may also be interested in reading Ending A Long Term Relationship-Top Ten Etiquette Tips, written by Genie.
Jon Terrell, M.A, leads emotional healing retreat in western Massachusetts, California and New York. He offers counseling about ending a long term relationship and other emotional issues via Skype and phone. You can reach him using the form below.
Go From Ending A Long Term Relationship To Grief Retreat Page
Go To Breaking Free Of The Old Story Retreat Page
Go To Working Through Prolonged Grief
Go To 10 Things I've Learned About Grief