Pathways Home Coaching
With Chris Spicer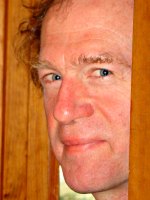 For many years Chris Spicer assisted Jon Terrell at our Grief, Loss and Difficult Emotions retreats. Chris knows how to create a powerful healing and supportive structure. As we travel from a group of individuals to a integrated new family our hearts break open and we begin to open new doorways in our lives that lead to healing and renewal.
Chris plays a special role throughout this journey, as a coach who supports each individual by holding attention and space to these emerging pathways. 
More specifically, Chris: 
·      Supports the group in staying present with the unfolding experience (attention to grounding, body movement and meditation, reflection).
·      Serves as witness to individual and group openings and snapshots of transformative moments, the creation of a collage of your retreat experience. What will it say to you?
·      Stays available to check in with your personal experience, particularly as it might suggest possibilities for follow-up work.
The retreat can serve as a launching foundation for more sustainable integration and transformation. With this new connection between us, Chris provides post-retreat support including:
·      One-on-one Pathways Home coaching and therapy
·      Practice Groups – in person in Northampton MA, and online.
Chris brings together decades of experience working with groups on the path to breaking through barriers to greater personal freedom, authenticity and collective power. Drawing on Core Energetics, Shalom Process work, Contemplative Practice, and Integral Coaching, Chris's Pathways Home process opens and guides an integration of our whole self - body, mind, emotions, heart, and spirit.
Chris and Jon have a new retreat together called Born To Run, Healing Our Fear of Intimacy.
Chris Spicer
Integral Guesthouse  integralguesthouse.org
Personal Life & Professional Coaching and Group Retreats
413-585-8755
Back To Grief, Loss and Difficult Emotions Retreat Page