Rebecca Brown
Rebecca's approach to healing focuses on embodiment. Pain, disease, psycho-emotional concerns (anxiety,depression, stress, grief etc), and trauma all affect our ability to be present in our bodies. Through body and energy work, and other tools Rebecca helps people find safety and harmony in their own bodies.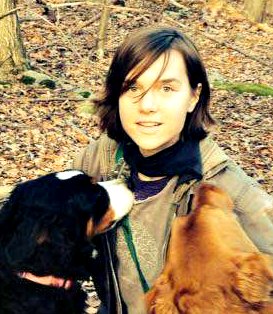 Clients learn how to connect more effectively to their bodies. Though she initially acts as a mediator between the patient and their body, a large part of her work is to empower clients to communicate with their bodies on their own.
Rebecca incorporates the medicine of the natural world in her cosmology of treatment and dis-ease. Her work is deeply informed by Taoism and its tenants of living in harmony with the natural world.
Rebecca Brown is a certified practitioner of shiatsu and tuina with the AOBTA (American Organization of Bodywork Therapies of Asia)  and is currently pursuing a Masters in Acupuncture and Oriental Medicine at the New England School of Acupuncture. 
Go from Rebecca Brown to Energy Healing Retreat
Go to Awakenment Wellness Home